VILLE DEI MEDICI
VILLA RELAIS IN TOSCANA
strong>Ville dei Medici have a good position on florentine Chianti hills, from here it's possible to reach major tuscan cities.


Just 35km from Ville there is Florence (accessible by train from Empoli) known in all world for its art and history.

From the station you arrive in Gothic and Renaissance Santa Maria Novella Church. Going through characteristic streets you arrive in Florence historic center and in via Tornabuoni, famous for its clothing stores and boutiques.

Duomo and Cupola del Brunelleschi are Florence symbols with Campanile di Giotto, Battistero, Piazza della Signoria and Palazzo Vecchio, town hall of Florence, with Putto with Dolphin by Verrocchio and Vasari's frescoes.


Near Palazzo Vecchio there is Uffizi Gallery with paintings, "primitives", 200-300 hundred like Cimabue, Giotto to Manierism.

In the other rooms of the Uffizi, you can admire a unique compendium of Italian Renaissance painting, with works by Sandro Botticelli, Filippo Lippi, Paolo Uccello, Leonardo Da Vinci, Michelangelo.

After the Gallery go to Ponte Vecchio on Arno river with its catacteristich goldsmiths shops.

You can't leave Florence without a visit to Santa Croce Church, Boboli Garden and Michelangelo Square with a magnificent panoramic view of Florence. Florence, ideal for tuscan holidays, is a good starting point for achieving Siena Chianti hills and Maremma.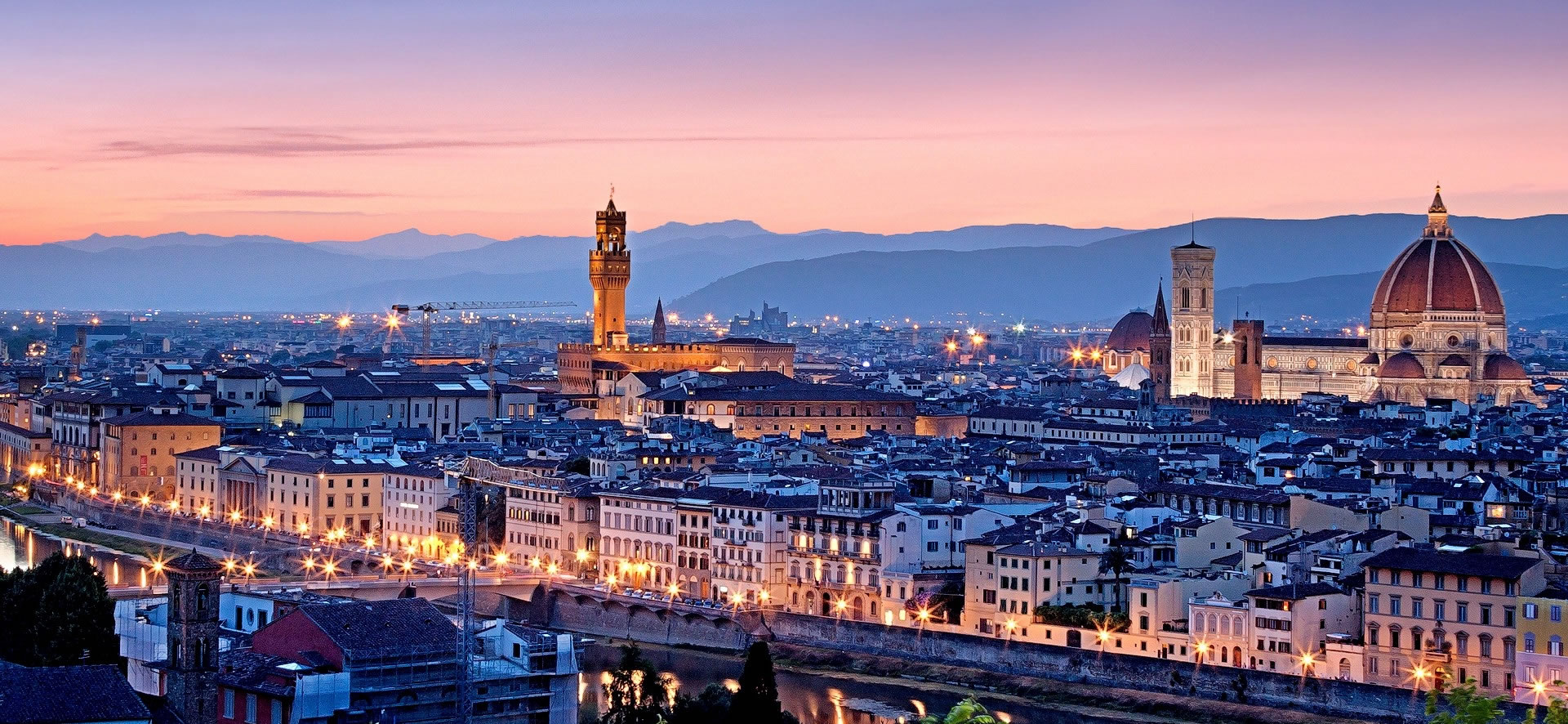 Charming Villa Florence