VILLE DEI MEDICI
VILLA RELAIS IN TOSCANA
Siena is famous for Campo Square, the principal public space of the historic city center with monumental buildings like Palazzo Pubblico, Torre del Mangia. Then Duomo and Battistero are in San Giovanni Square.

It's difficult visit Siena in a day and discover the whole city and its medioeval buildings.

Campo Square, characterized by its peculiar shell-shape, is the major square and here Palio di Siena takes place, with the various Sienese "contrade", or areas in which the city is divided, challenge in other in a passionate horse race in the heart of the city.

Near the square there is Romanesque-Gothic Duomo with treasures by Pisano, Donatello and Michelangelo as well as frescoes by Pinturicchio. Inside the spectacular floor in hard stone mosaics depicting 56 different scenes deserves to be admired. Then there are many beautiful artworks.


The Baptistery, behind Duomo and religious symbol, keeps Benvenuto di Giovanni, Lorenzo di Pietro and Pietro degli Orioli's paintings. Famous for the large hexagonal baptismal font, made by famous artists such as Donatello and Jacopo della Quercia, Giovanni di Turino, Lorenzo Ghiberti.

From Siena come back to exlusive Villa for weddings, with pool, Ville dei Medici far away 70 km.

You can arrive in Siena by train from Empoli station, or by motorway.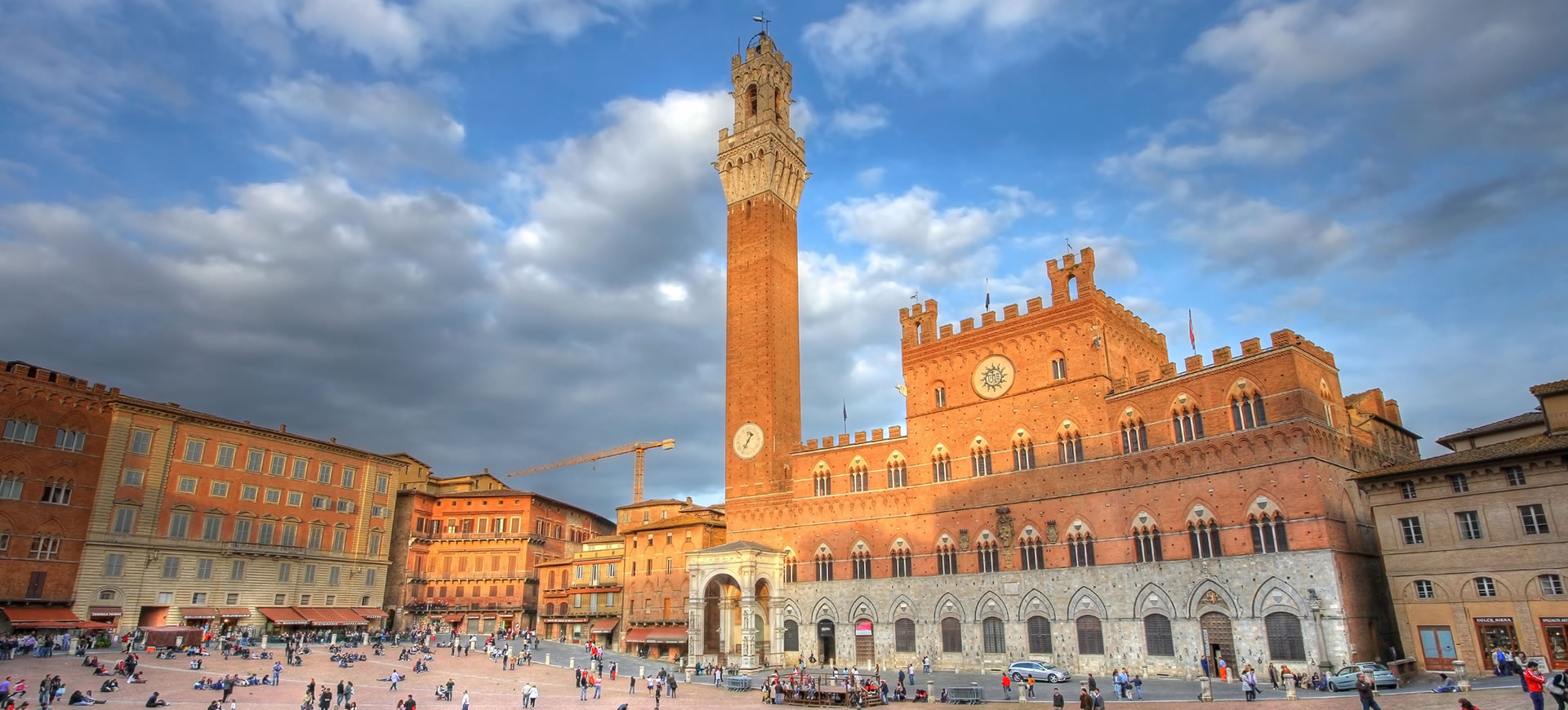 Villa Rental Siena Italy